Tourist Attraction
Artnova Studio & Galleries
Tourist Attraction
A celebration of art and color
an aesthetic experience and fun
for all ages Admission free
Artnova's main studio is located
in Moshav Beit Nekofa on Route 1
between Tel Aviv and Jerusalem
(Ein Hemed Interchange) in an
impressive two story building,
lies our main gallery and a huge
studio were exclusive one of a
kind, Original Soft Art Paintings
are created.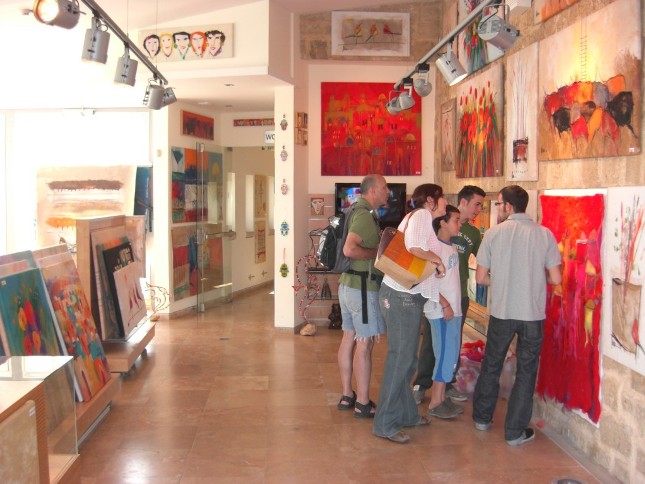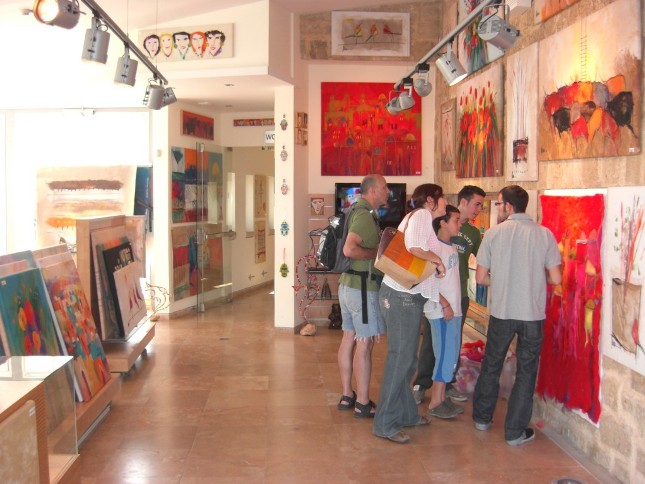 Replacing the painter's brush the
artist uses a needle to fasten
materials to the "canvas" which
is either synthetic felt or burlap.
The artist starts with a single
needle and "paints" using strings
instead of a pencil, and synthetic
acrylic fibers instead of colors.
When the painting becomes thick
with layers of fiber the artist
uses a special punch with a
hundred needles to work the fiber
into the fabric and this allows
for complex shading of layer upon
layer of fiber where color is
achieved through the various
shading and layering of
the different colored fibers. The
beauty of this technique is that
at any time prior to finalizing
their creation the artist can
easily remove these fibers and
continue working, without any
waste of materials.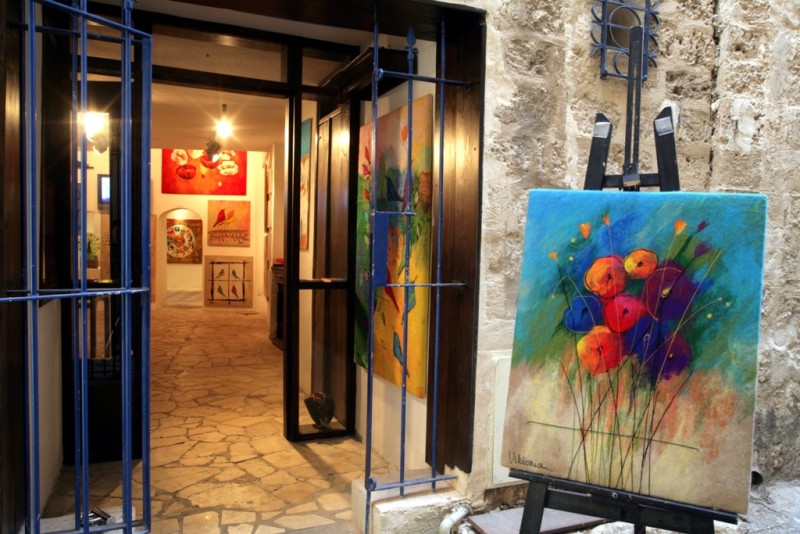 Artnova's unique visitors' center
in Beit Nekofa is open to visitors
free of charge. Guests can see
and feel the artwork displayed
in the Gallery, and watch the
artists perform their work in
real time.Artnova's artists are
all local and our head artist is
the painter Johanan Herson,
whose works are sold worldwide.
Our artists are pleased to
demonstrate to visitors this
original technique and invite
them to try this unforgettable
artistic experience.There is a
large and varied selection of
Original Soft Art Paintings which
are for sale at attractive prices
and favorable payment terms.
Worldwide shipping is available.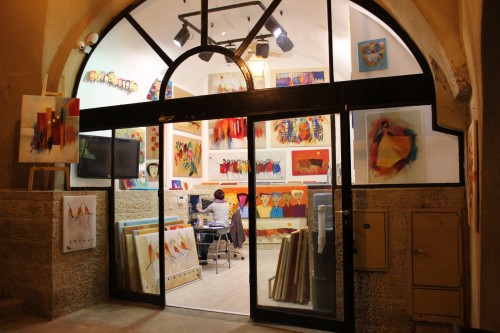 You are welcome to bring your group,
no appointment necessary to the Main
Gallery and Studio in Beit Nekofa or
visit any one of our other galleries
here in Israel. Guests of these
galleries also receive a demonstration
and detailed explanation of the
technique in the creation of our
original art works.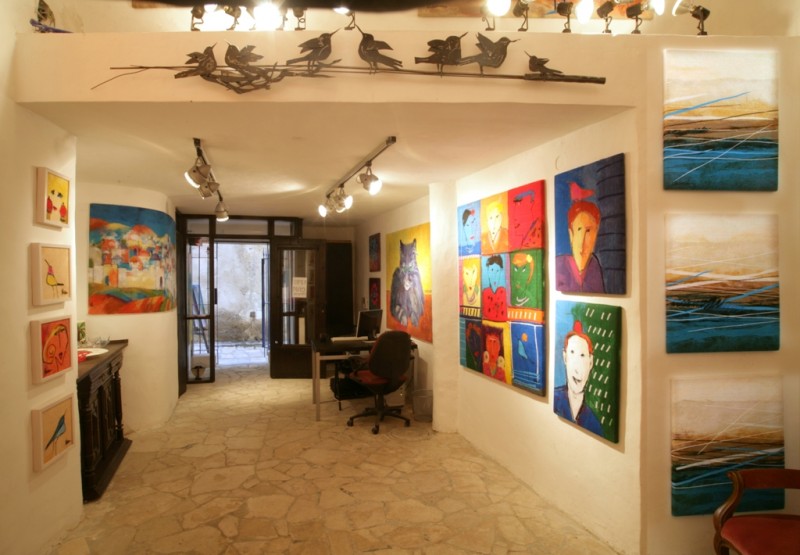 During an organized visit we can offer:
Reception by appointment.
– A tour of the studio and viewing
of the paintings displayed .
– A detailed explanation of the
technique by one of our artists.
– Observation and discussion with
the artists during their work.
– Bathroom facilities.
By appointment, you can visit the
visitor center and galleries
beyond normal operating hours.