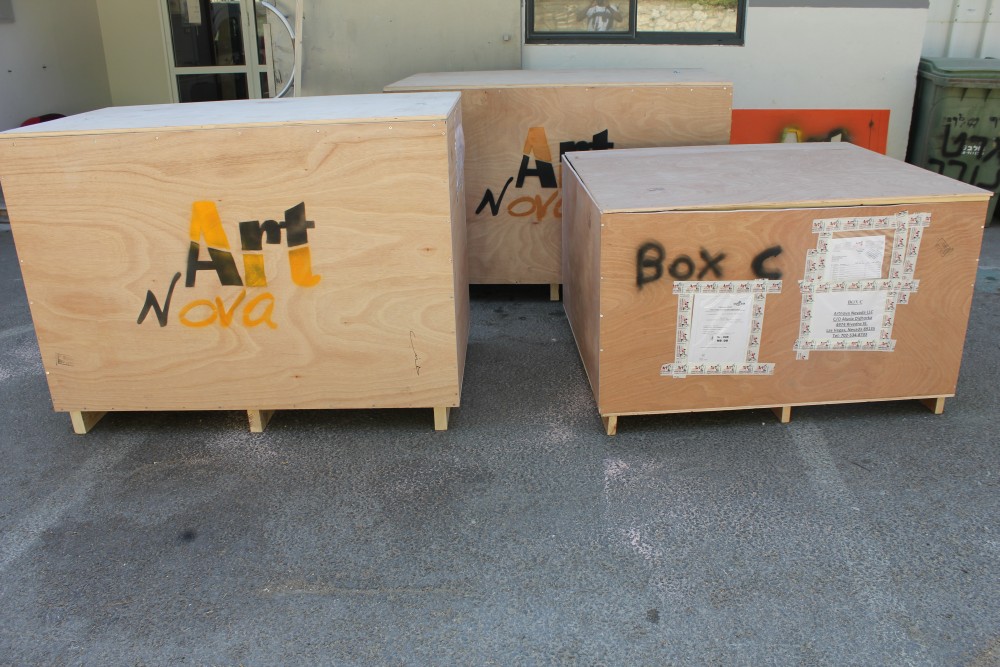 Worldwide delivery
Artnova is shipping its artworks worldwide.
The shipping is door to door and includes insurance of the items.
The shipping takes between 10 to 21 days from the moment the package arrives to Ben Gurion's airport
Shipping can be done by cardboard boxes or wooden crates- depends on the number of items sent.